As we enter not just a new year, but also a new decade, it is interesting to delve into what's going to be trending as we settle in to 2020. When it comes to office design trends, aside from hanging horticulture (think moss balls, air plants and grass walls), two of the most talked about vogues are sustainability, and wood. Let's take a look at what's going to be getting all the attention for the year ahead.
Wood in office design trends
Once the staple of the corporate boardroom, wood ducked out of fashion in office design for a bit in favour of whiteboard finishes. However, as companies are becoming more focused on sustainability and organic design, so they are adopting a more eco-friendly approach. Such an approach is important to today's workforce, mostly consisting of millennials, who want to be assured that their employers are in alignment with their environmental and sustainability ideals.
In response, property developers are incorporating sustainably sourced woodwork into their building designs.
The trend for wooden walls, floors and surfaces is growing, but it's not just ticking the sustainability box. It's also resonating with building occupants thanks to the way it adds that degree of character and warmth that just cannot be achieved with sterile synthetic whites.
Big brands in the USA, keen to attract and retain top talent, are bringing in features such as furniture crafted from preserved tree stumps and refined, reclaimed woods, as well as wooden, moss-covered walls and wooden, cabin-style break-out pods. Linear wood panelling is also extremely popular, drawing the eye to architectural features which not only look aesthetically pleasing, but also help reduce noise pollution.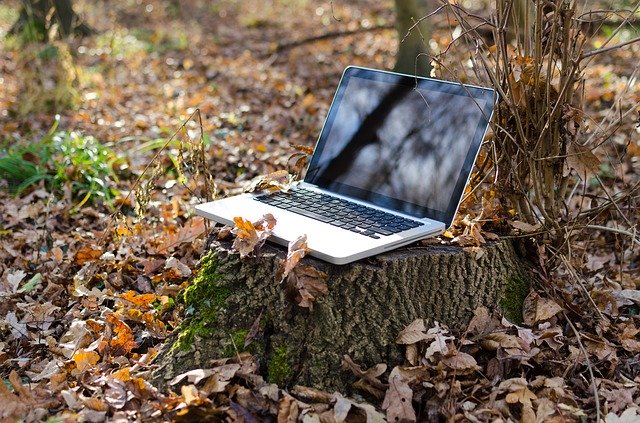 Sustainability in office design trends
Office environments are set to continue their transformation from cold and sterile to wellness focused and inspirational, all courtesy of sustainable design.
Sustainable design is all about integrating recycled, sustainably sourced, ecologically sound materials into a building. Thanks to technology, it is now possible to construct properties that are capable of harmonising the relationship between nature and buildings so that everything that goes in and out of them is optimised for energy efficiency.
Environmental wellness is the buzz-phrase at the core of sustainable interior design. Whilst nothing new, it is a trend that's evolving and having an increasingly positive impact upon the occupants of a building. Nature is a known healer of both physical and mental health issues, instilling calm and tranquillity as well as boosting creativity. When brought into the workplace, the benefits to workers and employers alike are considerable.
Biophilic design is also worth a mention as a developing trend in office design. This brings in features like stone and wood together with vertical gardens and live plants, biodynamic lighting and flooring inspired by nature.
How wood veneers tick both office design trends boxes
Sustainably sourced natural wood veneers are an ecologically sound way of using wood in office design. Instead of using the entire log of a tree, the timber is thinly cut, then applied to a substrate to create striking pieces of furniture and panelling. Wood veneers offer all the charm and warmth of real wood, they are in fact real wood, but with the sustainability box also firmly ticked.
If you'd like to learn more about using real wood veneers to design your sustainable, nature-inspired 2020 office interiors, why not talk to Read Veneers? With extensive experience in the industry we are able to offer a tailored, expert service, working closely with joiners, interior designers, fit-out companies and construction professionals on projects of all sizes.