Veneer panels are used for such an extensive array of purposes in both domestic and commercial settings. And whatever it is they are used for, the results are always dynamic, eye-catching and strikingly elegant.
Whether or not you have ever stepped on board a yacht, you'll no doubt have seen the interior of one in a movie or magazine. Think cabinetry, doors and panelling adorned with glossy walnut or beautifully burred oak and you'll instantly be transported in your mind's eye into an exclusive world of luxury. The same goes for top of the range cars; you'll at some point have travelled in or admired a classic car with its walnut dashboard and interior panelling. Remember the admiration you felt?
Wood Veneer Panels = Indulgence and Sophistication
Wood veneer panels have always been associated with indulgence and sophistication. As we discussed in our blog on the history of decorative wood veneers, the grand tombs of the Egyptian pharaohs were embellished with stunning creations crafted from ebony and ivory, and the extravagant Renaissance period could well have been renamed the veneer period thanks to the extensive use of this woodworking practice, including by the much celebrated cabinetmaker Thomas Chippendale.
You only have to look to TV costume dramas such as Downton Abbey and Mr Selfridge to see veneer woodworking charted through history and, on the subject of Selfridges, it is still possible to see veneered panels in use in high end stores like this today, because such sumptuous decorative features are timeless.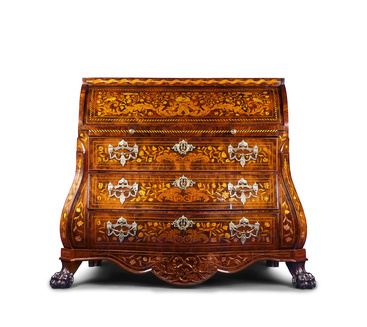 Wood Veneers – Synonymous with Quality and Elegance
It is perhaps because wood veneers have become synonymous with quality and elegance over the years that they are favourites for all sorts of high end and high quality applications of a commercial nature. Walk into the Guildhall School of Music and Drama foyer and you will see it beautifully decked out with glorious wood veneer panels. The same goes for the VIP area at the O2 venue in London, although there the look is more contemporary, which just goes to demonstrate how versatile wood veneers really are.
Both venues just mentioned are part of our project portfolio at Read Veneers, as are the halls of residence at some of the colleges of Cambridge University, which in 2013 we helped deck out with fresh and modern steamed beech veneer panels. And then there's Christ Church Kensington which now features internal wood veneer panelling and doorways, in-keeping with the original design of the stunning Gothic Revival church built in 1850.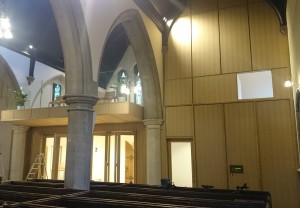 Veneered Panels – Transforming Interiors
Veneer panels really can transform any type of interior. Whether it's a home, a boardroom, a hotel or a major venue, the fact that there is so much choice in timbers and styles, and that with the right expertise in cutting, matching and finishing the result is guaranteed to be nothing short of spectacular, makes wood veneer panels the perfect choice for your project.
If you'd like to talk to us about how veneered panels can be used to bring your interior project to life, whether it's a one-off or an extensive run, please get in touch with Read Veneers.