Wall panelling is gathering pace as a top interior trend. Not only can it be styled to accommodate a variety of tastes, it also has the potential to transform so many areas of a home or commercial space. Here we explore what can be achieved with veneer wall panelling, with a view to inspiring ideas for your next project.
Mention wall panelling and you'll be forgiven for summoning up images of looming mansions. But the reality is that modern wood veneered wall panels really can look up-to-the-minute, as well as creating a distinctive, elegant feel to any living or commercial space.
Veneered wood panelling really can prove to be a viable alternative to traditional wall coverings. Not only does it add a sense of charm, it can also hide a multitude of imperfections and not-so-attractive features. Unlike with wallpaper or paint, there is no need to ensure a smooth surface before fitting the panelling, which removes a whole layer of work.
The other great thing about using wood veneer panels is that they provide an environmentally sound way of decorating a space. Using only thin slices of the tree, there is a reduced ecological footprint. Veneer wall panelling also offers the benefit of added insulation. So there is the opportunity to reduce energy bills too. What's more, wall panelling has acoustic properties, so there is the benefit of sound proofing to factor in as well.
From home interiors to commercial spaces, veneered wood panelling really does have the ability to enhance and improve. With this in mind, here are some of our top ideas on the best uses for wood panels.
1.   Hide plumbing
Yes you can secrete your bathroom pipework behind tiled walls, but the look of veneered wall panels can't be beaten when it comes to traditional appeal. Create a feature wall behind the basin and WC, whilst keeping that plumbing nicely concealed. Choose a timber that reflects your taste and matches your décor, and add a moisture-resistant finish to keep everything protected from splashes.
2.   Create a wow-factor entrance
Entrance halls and reception areas are the very features that create a warm welcome. They are also areas that experience high traffic levels.
With veneered wall panels, and a splash of creativity, it is possible to create a truly wow-factor entrance, whilst helping to protect against the increased wear and tear that is typical of such spaces. Wood veneer panels come in a huge array of timber finishes, including a host of exotic species that deliver a truly spectacular effect, which means you have a blank canvas to push your ideas as far as your imagination desires.
3.   Make a feature wall
There are many more ways to create a feature wall than by just using flamboyant wallpaper.
Veneered wood panelling is the ideal way to build a dedicated TV wall, to house a shelving feature or to showcase an ornamental collection or piece of art. Wood veneer panels can be used to wrap a chimney breast too.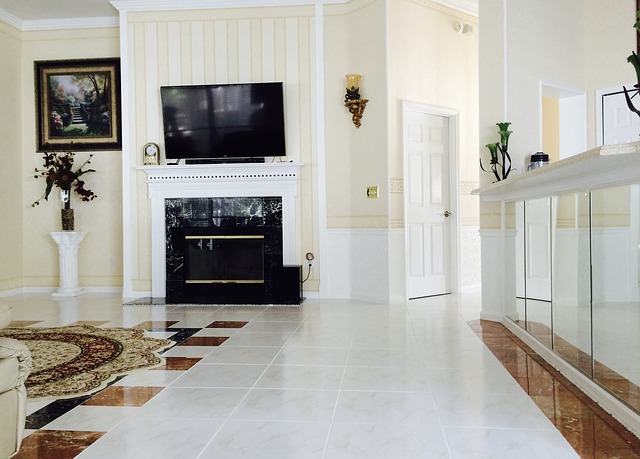 4.   Zone it out
Open plan living may be the current trend, but it is still important to create distinctive zones so that each area of the space has its own distinctive purpose.
As well as a change of flooring, freestanding walls can be used to create a zoned feel. These are in fact panels, but can be designed to look like walls. This really is one of the best uses of veneered wood panelling, and is the perfect way to create a seamless feel between two functional spaces.
The great thing about veneer wall panelling is that it can also be used to house concealed storage, so there you have a dual advantage.
5.   Create a period interior
From creating a retro look in a contemporary home, to restoring a period property by reinstating wall panels typical of the era, wood veneer panelling can prove the ideal solution when it comes to creating a period interior.
Incorporating existing features like original skirting, dado or picture rails and coving is all possible with a veneer wall panelling project. A skilled joiner working alongside an experienced wood veneering company will be able to bring in such features for the ultimate period appeal and sympathetic restoration.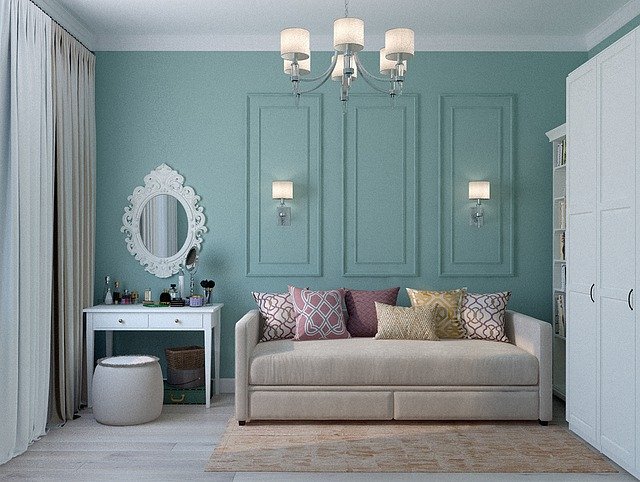 Quality veneered wood panels for your next interiors project
At Read Veneers we have been working closely with interiors experts for several years, helping to create distinctive interiors courtesy of the very best wood veneer panels.
Our services are all-encompassing, meaning we can provide all you need, either fully machined and ready to fit, or prepared for your own in-house finishing. We can also offer expert advice on choosing the perfect wood veneer species and substrates for your individual application.
To discuss your project, you are welcome to give us a call on 01277 811 771 or get in touch for more information on our veneer wall panelling services.